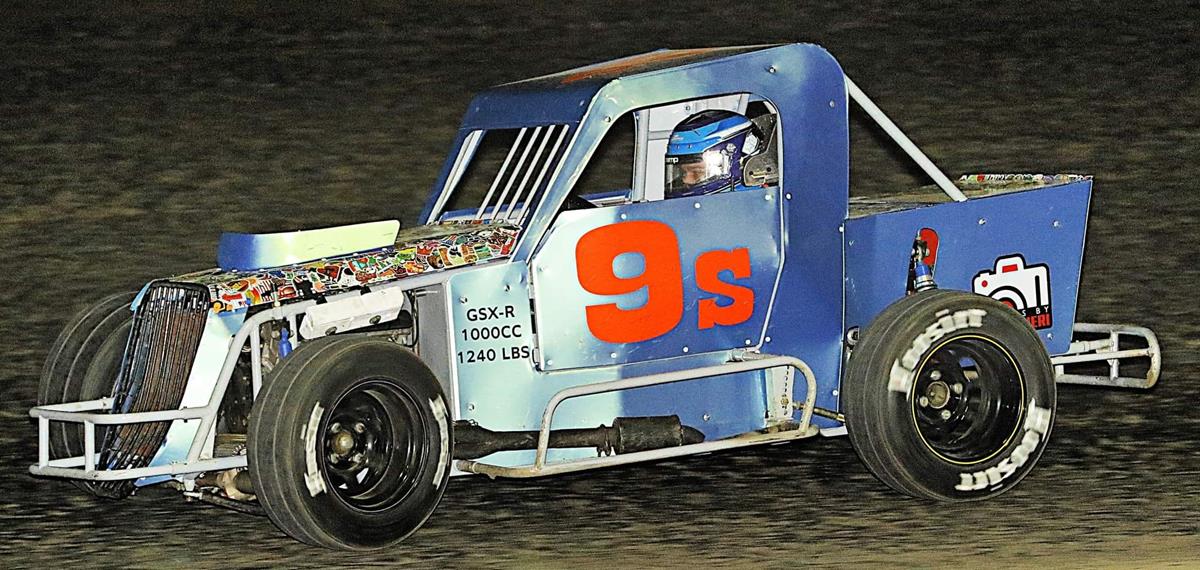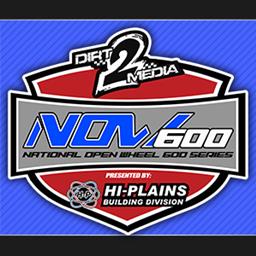 4/24/2022
NOW600 National Micros
---
Yuri Tulchin Tops NOW600 Sooner State Dwarf Cars at Tulsa Speedway
TULSA, Okla. (April 24, 2022) - Yuri Tulchin topped Friday nights Lucas Oil NOW600 Sooner State Dwarf Car Series events at Tulsa Speedway.
14 NOW600 Dwarf Cars were on hand for the Friday night appearance to the 1/4 mile oval.
Tulchin from the outside of the front row claimed the win. Second went to Mike Crumrine with Jason Miles crossing in the third spot. Larry Pense finished in fourth with 14th starting Jeff Pense rounding out the top five.
Gene Pearce was sixth with Rex Johnson finishing in seventh. Jeff Robertson took the eighth spot with Kyle Pearce in ninth and Tim Walsh the top ten.
Jason Miles and Yuri Tulchin were victorious in heat race action.
The Lucas Oil NOW600 Sooner State Dwarf Cars return to action on Saturday, April 30 at Creek County Speedway in Sapulpa, Oklahoma. The night will start with Friday, April 15 makeup feature.
RACE RESULTS >>
4/22/2022 at The New Tulsa Speedway
Lucas Oil NOW600 Sooner State Dwarf Car Series
Dwarf Cars | NOW600 Dwarf Cars
A Feature 1 (20 Laps): 1. 9S-Yuri Tulchin[2]; 2. 33-Mike Crumrine[3]; 3. 76-Jason Miles[1]; 4. X15-Larry Pense[5]; 5. 27-Jeff Pense[14]; 6. 44-Gene Pearce[8]; 7. 39-Rex Johnson[6]; 8. 00-Jeff Robertson[7]; 9. 42-Kyle Pearce[10]; 10. 43-Tim Walsh[9]; 11. 12-Rodger Moore[11]; 12. 23-Robbie Russell[4]; 13. (DNS) 40-Jeremiah Johnson; 14. (DNS) 2-Chris Pearce
Heat 1 (8 Laps): 1. 76-Jason Miles[2]; 2. 23-Robbie Russell[3]; 3. X15-Larry Pense[1]; 4. 39-Rex Johnson[5]; 5. 44-Gene Pearce[6]; 6. 12-Rodger Moore[4]; 7. (DNF) 2-Chris Pearce[7]
Heat 2 (8 Laps): 1. 9S-Yuri Tulchin[2]; 2. 33-Mike Crumrine[5]; 3. 27-Jeff Pense[7]; 4. 00-Jeff Robertson[4]; 5. 43-Tim Walsh[6]; 6. 42-Kyle Pearce[1]; 7. 40-Jeremiah Johnson[3]
---
Submitted By: Terry Mattox
Back to News